Judy Greer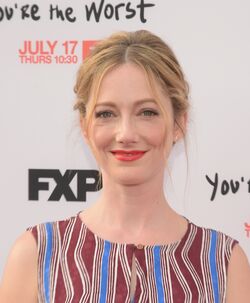 Birthplace
Detroit, Michigan
Notable Roles
Kitty Sanchez ("Arrested Development")
Cheryl Tunt ("Archer")
"The Wedding Planner"
"27 Dresses"
"The Descendents"
Judy Greer is an American actress and author best known for her supporting roles in a variety of television series and films. She has also written a book called "I Don't Know What You Know Me From: Confessions of a Co-Star".
She portrayed Jenny Newton in the film Tomorrowland.